The BMW show in Garmisch was hailed an absolute success with a very happy management team and an agent that said it was the best performance at the event he had ever seen. After a very hot day (around 80 degress all day!) The weather did everyone a favour and rained a few minutes before we went on stage which helped cool things down and ensured that the massive marquee was filled to breaking point! Over five thousand eager BMW fans enjoyed waiting to see if their ticket had won the newly released BMW R1200GS bike and then it was our turn. The crowd were wild and the band were on top form and by the end of the night steam was coming out of the Marquee!
Even Pat got the chance to have a go on the new R1200GS!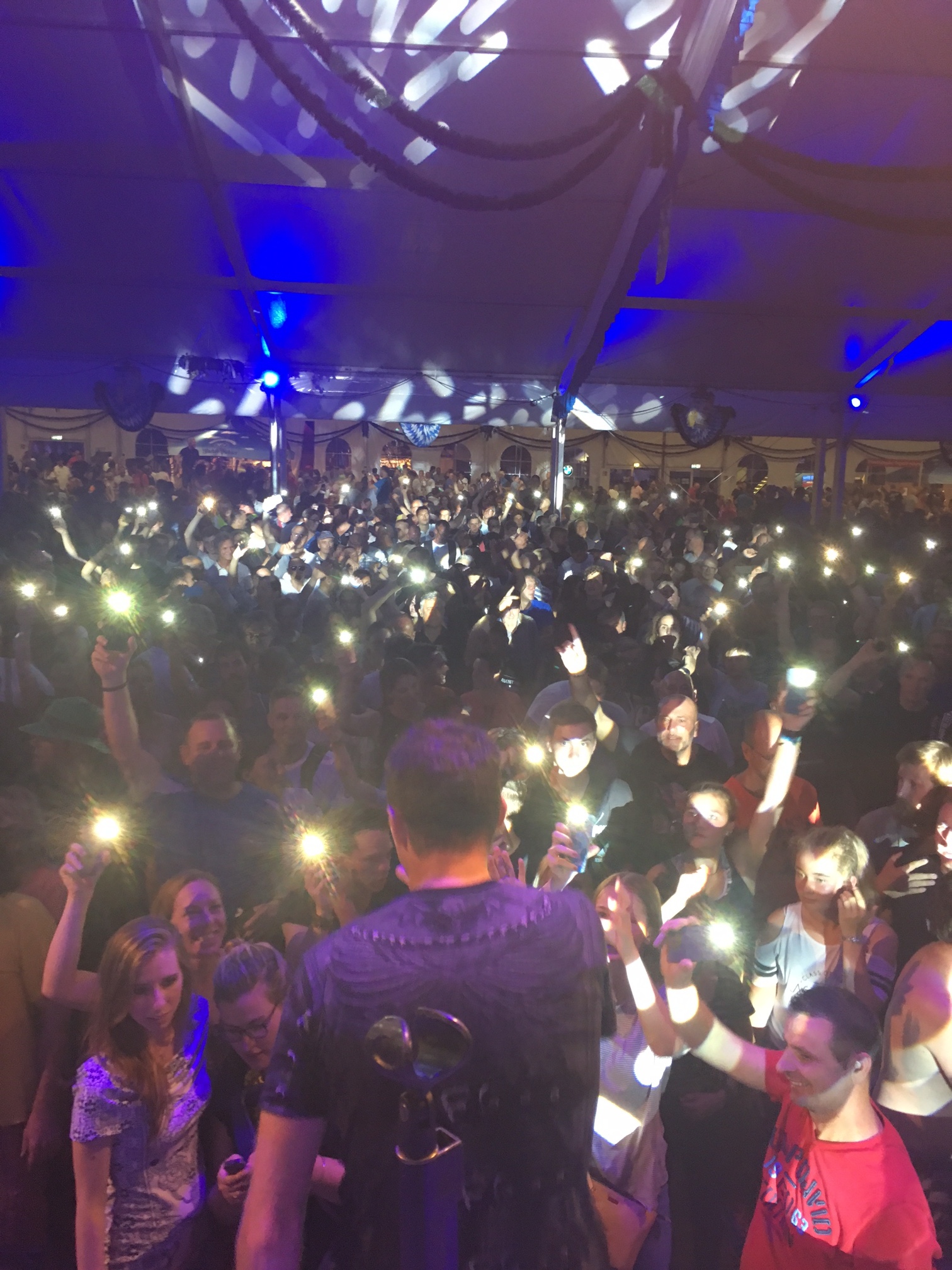 The capacity crowd went wild and the place was on fire! Thank you BMW Motorrad days 2017. See you next year.